Tablecloth Sizing Guide: What Size Tablecloth For 6 foot Table?
Posted by LVTXIIIOfficial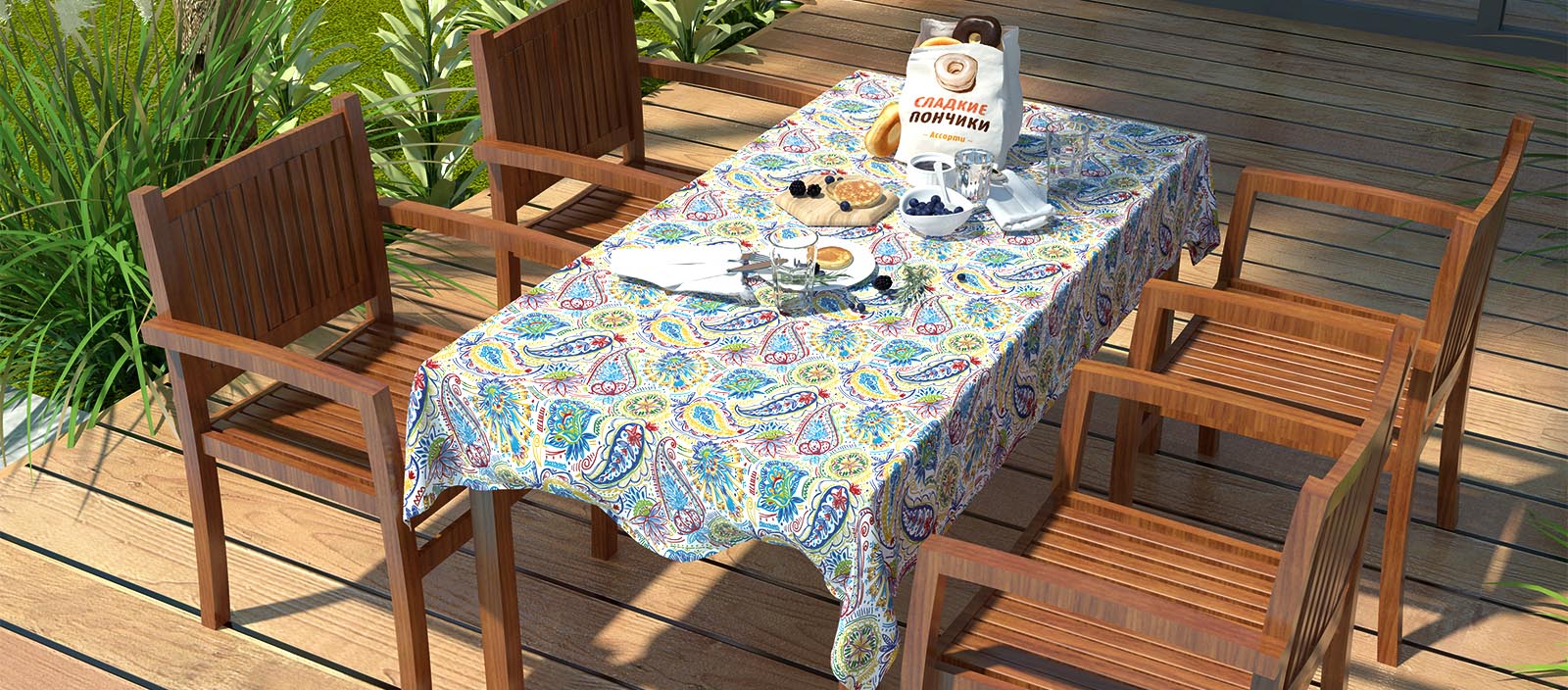 A good tablecloth size guide is pretty hard to find. The work gets harder and harder if you do not know how to measure a table and what is the ideal size of a tablecloth. Tablecloth sizes vary based on the size of the table and that is the most confusing part for most poeple. This is why we have created a comprehensive guide for the best tablecloth sizing for a 6 foot table.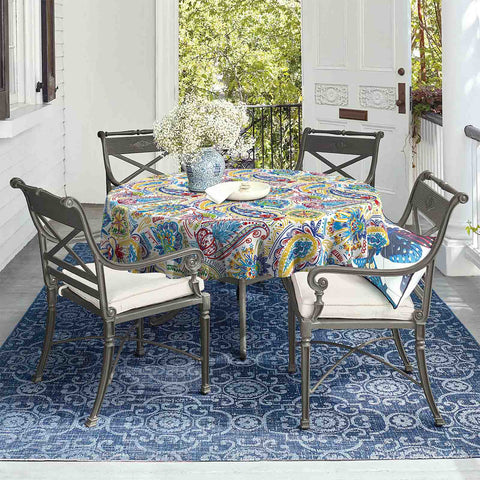 What To Look For In Tablecloth Sizes
Accoridng to a top notch tablecloth sizing guide, there are a few qualities you need to look for when finding the right kind of tablecloth.
1. Length and Width
It all depends on your fabric. You may think all sizes for tablecloths are the same but that is not the case. You might be surprised but the length and width of your cloth may affect the way you size your table. Length usually can be measured out and there is a lesser chance of flaw or fault when it comes to length. It is actually the width that causes a lot of problem in the sizing of a good tablecloth. We know that the cloth can be of the same length but sometimes the width differs because sometimes it is narrow and other times it is wide. If the cloth is too wide, it will be difficult to contain and if it is too narrow, it might not be enough. So width is something you need to keep in mind especially when you are looking for a cloth in the open market or cut pieces. 
2. Sturdiness
One of the most important attributes when you are looking for a tablecloth is the fact that it is sturdy enough to be on the table. Tablecloths have a pretty tough job. You need not worry if you are getting custom tablecloths but it might pose to be a problem if the cloth is not strong enough. It must be rather thick to be able to stick to the table and stay on it. An ideal tablecloth size guide will clearly tell you how important it is to nail the fabric, it's strength and colors! A tough fabric will not only stay onto the table but will also prove to be your friend for a long timer in comparison to the thin material that might look dainty but in the long run it will prove to be pretty bad. 
3. Stretch and Texture
You might think that sizes for tablecloths are not affected by the stretch or texture of the cloth but you are wrong, it is greatly affected by both these things. Just imagine a fabric you have chosen for your tablecloth that is awfully silky and likes to flow straight down. In comparison imagine a more rough fabric that likes to stay in its own place and doe snot move much. You might want to consider the nature of the fabric before you cut it off to be put on the tabebecause both the fabrics will behave differently. Since each different type of fabric has its own features, it is important to understand that the tablecloth sizes will vary slightly. The difference might not be that great and drastic but it is the little things that matter the most. This little thing will surely change the way you look at your living areas.  
Custom Tablecloths
If you are really struggling with tablecloth sizes, custom tablecloths are the rescue. There are plentiful designs and patterns that help find customers the best match for their tablecloths. You can never go wrong with custom tablecloth which is it is made exactly the way you want it to be and that is why it caters to all the needs that you have. You can customise the length, the width, the texture, the fabric and also the design and patterns. It is a win win situation but might cost you a little more than buying it off the racks sometimes.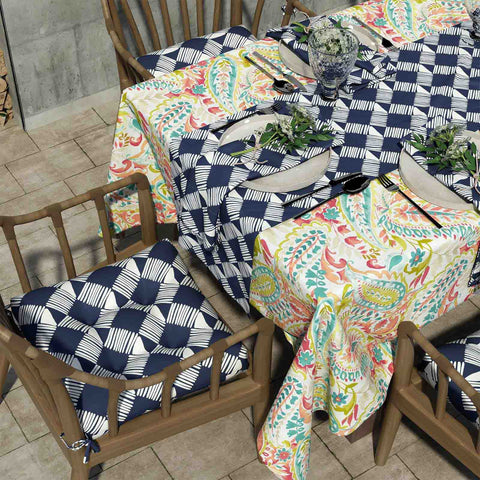 Size Tablecloth for 6ft Table
Here is a step by step tablecloth size guide that will help you navigate through the sizing of your tablecloth if it is 6 feet long. 6 feet would be 72 inches.
1. The Preparation
First of all, when you are out to find the size of your table, it is better to prep beforehand. You will need a measuring tape to measure the size of the table that you want to buy the tablecloth for. Secondly, you will need to put your table on a levelled surface. If you have outdoor tables in the ground, you might want to bring them on to levelled ground and actually do the measuring because an uneven surface can lead to uneven measurements. Thirdly, you will need to clean your table surface so that your tape does not stick to it or does not get dirty in the process of measuring. You will also need a pencil to slightly mark the center of your table. This will help ease the process greatly and will require very little effort on your part. 
2. The Measurements
Once you have figured out the center of the table, you will measure from that centre to one end of the table. This will give you the half length of your table which is in this case a 6 feet one. Once you have gotten that measurement, 72 inches is where you start from. Now you need to decide what kind of drop do you need for your table. Usually a 10 inch drop is ideal for a 72 inch table and that might hit the sweet spot. Just multiply the drop on both sides by 2 and add the total length of your table. 
3. The Calculations
Your equation will look something like 10 x 2 + 72 = 92 inches. There you have it, the calculations for your tablecloth size are clear. According to this method of finding the tablecloth sizing guide, your tablecloth should be about 92 inches and that would make the perfect tablecloth.
For some amazing tablecloths, click here.