How to choose the best cushion for your outdoor furniture
Posted by LVTXIIIOfficial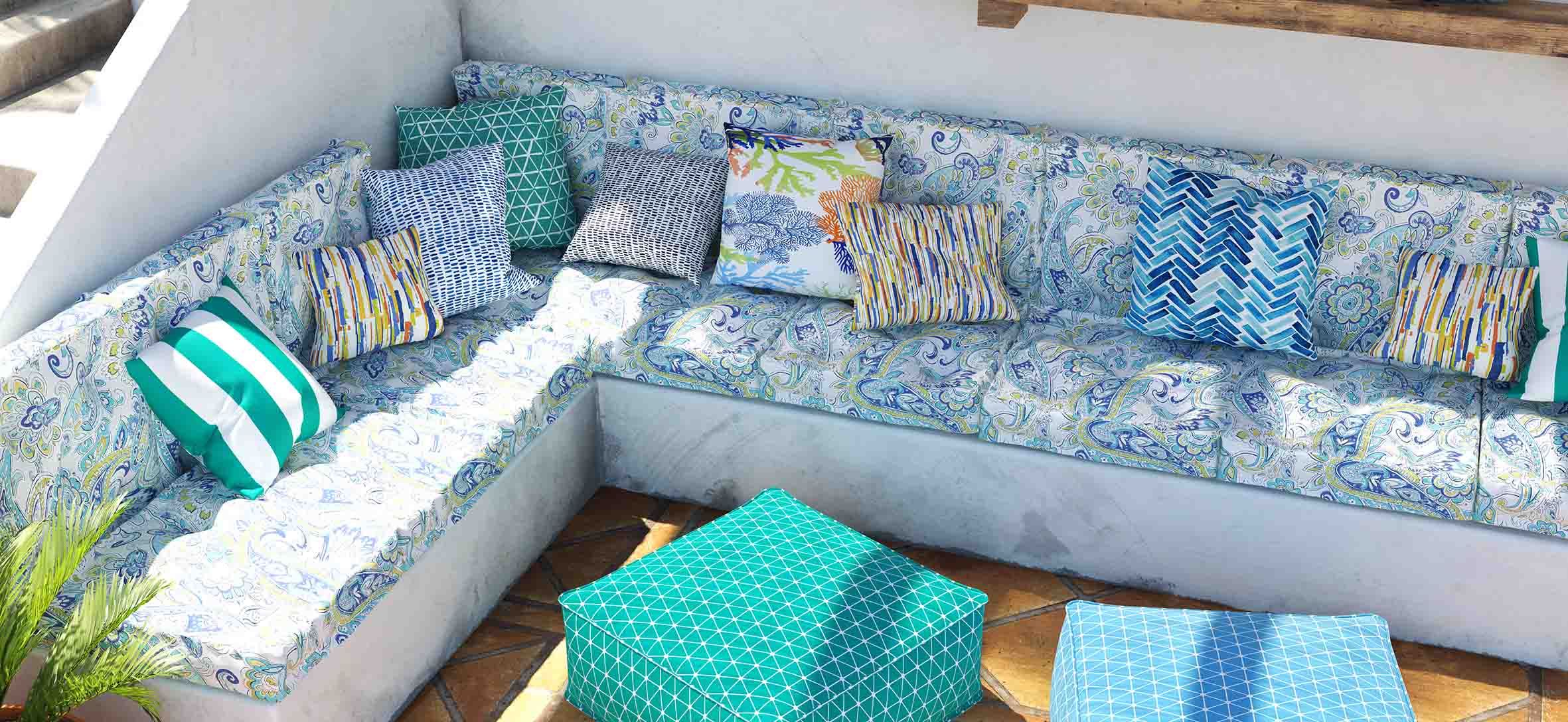 There are various factors to consider when choosing a piece of outdoor furniture, such as the location the outdoor furniture will be placed, the cost of the furniture and the design. In addition to these, one of the most important things to also consider is the choice of cushion suitable for your outdoor furniture. The soft pad on the part you sit on, which is usually filled with a bundle of materials is what is called the cushion. To get outdoor furniture that will meet the requirements of durability, comfort and effectiveness, it is important to choose the best outdoor seat cushion because it is one of the major parts that will be exposed to various weather conditions.
How to choose the best cushion for your outdoor furniture
When choosing a cushion that can withstand different weather conditions, there are certain factors that you must put into consideration. These include the measurement of the outdoor furniture and the material used for the cushion which includes both the fabrics and padding of the cushion. You also need to consider how comfortable and durable the material used for the cushion will be, not forgetting to select a suitable decoration for the cushion.
How to measure your outdoor furniture
One of the major mistakes a lot of people make when choosing a cushion is using the wrong measurement. This will only give you a cushion that doesn't fit adequately into the furniture. This will affect the durability of the cushion and the convenience you enjoy while sitting on it. A notable mistake made by a lot of people is using the measurement of an old cushion to order a replacement of outdoor seat cushions. This will not give you an accurate measurement because the fabric of your old cushion might have been worn or stretched and is no longer the perfect size for your furniture.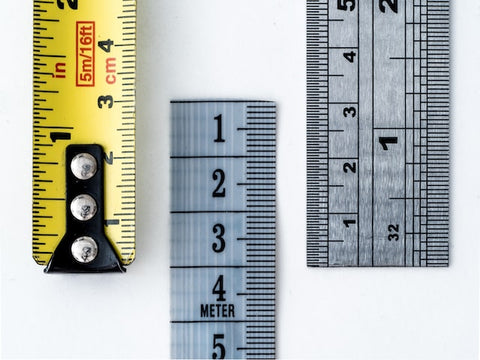 The best approach is to always measure your furniture or sofa at every point you want to buy a cushion. Also note that to get an accurate measurement of your furniture, it is not every measuring tape you can use. Always use a firm measuring tape, such as the ones used by carpenters and not a flexible one, mostly used by tailors or fashion designers. Also important is that the width of the furniture should be measured from left to right, the depth should be measured from front to back and the height should be measured from the bottom to top. These are the ways you can get an accurate measurement of the furniture and it is an important point to note because the choice of a quality and durable cushion starts from getting the right measurement.
How to choose a suitable material
When considering the best material that would be suitable when getting a seat cushion for patio chairs and other furniture, you need to prioritize selecting the right fabric and padding for your cushion. Several kinds of fabric could be used for an outdoor cushion such as polypropylene fabric, vinyl, cotton canvas and polyester fabric. Also, the padding could be either foam or a 15D PP Fiber. We will consider the different forms of fabric and padding listed above and we will advise on the best fabric you can use for a seat cushion.
Types of fabrics
Polypropylene fabric
Polypropylene is an example of a plastic that has been applied in making different products such as medical devices, automotive parts and most importantly, as a material for fabrics. This type of fabric has several qualities that make it desirable for making fabrics, such as its stain resistance, flexibility and light weight, durability, water and fading resistance. Also, it is fire-resistant in some cases. The fabric is also resistant to abrasion, easy to clean, has low density, resistant to chemicals and also possesses a high tensile strength.
As a result of the great qualities of propylene fabrics, it has been used across numerous industries to make different products such as clothing materials, lunch bags, blankets, face masks, reusable shopping bags etc.
Vinyl fabric
This type of fabric, originally made from synthetic materials, has been considered one of the most used fabrics in the world. It has been used in numerous industries such as furniture, clothing, automobiles, making food covers, construction and making protective suits for astronauts and military men. It is also used in the production of life jackets and seats used in boats.
This has several qualities that have set it apart as the fabric of choice for many users. These include its resistance to chemicals and oil, water and moisture resistance and its ability to withstand harsh weather conditions. Also important is the fact that it is easy to clean. You don't want to purchase a fabric that will get stained easily and pose a difficulty when you try to clean it. Vinyl is also flame retardant, due to the presence of chlorine in its composition.
There are different types of vinyl fabrics available in the market. These include commercial grade vinyl which is perfect for any furniture that would be used consistently, due to its durability. There is also marine-grade vinyl and non-expanded vinyl.
Cotton Canvas fabric
This fabric has several qualities that make it a desirable choice when selecting a fabric to use for outdoor furniture. It is usually strong and most times, it is not too heavy. It is usually durable, doesn't get stained easily and is also easy to clean. Also important is its resistance to wrinkles, that is, it hardly has ridge or crease when exposed to heat water. One of its disadvantages for outdoor uses is that it doesn't guarantee total water resistance. However, that can be corrected by treating it with a water-resistant chemical.
Polyester fabric
One of the major qualities of polyester fabric which makes it desirable for use in making outdoor furniture is its ability to resist environmental conditions. This is a major consideration because your outdoor furniture will be there to face all weather conditions in different seasons across the year.
Due to its numerous qualities, polyester fabrics have been used generally in making suits, underwear, pants and other forms of apparel. It has also been used in making household wares such as rugs, curtains, towels, and cushions for both indoor and outdoor furniture.
The question on your mind after going through this list would likely be which of the options listed above is the best fabric for seat cushions? Generally, some of the factors to consider when choosing a piece of fabric for an outdoor cushion include UV resistance, easy to clean, stain resistance, durability and moisture resistance. The fabrics listed above all have these qualities in different measures. This implies that any of them will be good for making a seat cushion for your patio furniture.
Types of padding
Foam
Foam padding is the most common form of padding furniture across the world. This could either be a closed cell or open cell form. An open cell foam is when the cells of the substance that makes up the foam are open. This makes it softer and less firm which proves to be an ideal requirement for making benches, stools and so on. Closed cell foams are made up of compact cells that make them dense, tight, and strong. These are applied in situations where a strong foam is desirable.
Some of the qualities of foam padding are its resistance to wear and tear, lightweight and cost-effectiveness. It is also moisture resistant and doesn't create a conducive environment for the growth of bacteria. When used for outdoor furniture, foams can easily withstand different weather conditions and still retain their strength and density.
15D PP Fiber
This fiber has numerous qualities such as its high resilience and tenacity. It is also durable and environmentally friendly. It is moisture resistant and therefore doesn't create a breeding ground for bacteria and other microorganisms.  Due to its benefits, it has been applied for numerous uses such as the making of pillows, toys, padding of cushions and filling of furniture. It's also used to produce textile materials.
What do we need to focus on about outdoor cushions
Comfort
When you consider the fact that outdoor furniture is majorly used as a means of relaxation, mostly during leisure hours, you'll realize that comfort is an important factor to consider when choosing an outdoor cushion. To choose comfortable outdoor furniture, you need to select the right size that will suit your needs. You can also go for a furniture set that can be easily adjusted or rotated when there is a need to make a change, without necessarily buying a new set.
Durability
You don't intend to keep adding outdoor cushions to your budget every year, that's why you should consider getting durable outdoor furniture. Some of the factors to look out for to determine durability include water resistance, moisture resistance, Ultraviolent radiation resistance and fade resistance.
Easy to clean
Just like any other furniture item, there would always be the need to clean patios, due to exposure to dirt and stain, especially when it is used in a garden. This makes it necessary to consider the ease of cleaning when you want to choose outdoor furniture. Will you be able to clean it with a slight scrub or you'll need to hire a professional to do the job?
Practicality
Your choice of patio furniture should meet the needs of your environment, weather condition and the actual reason you need the furniture set. There are certain locations with high sunshine and in that situation, UV resistance should be a major consideration. Where there is heavy rainfall, water resistance is an important factor to consider in selecting a suitable outdoor furniture.
Moisture and water resistance
Another major factor to consider in choosing an outdoor cushion is the level of moisture and water resistance of the materials used for the cushion. Outdoor cushions will likely be exposed to water in different forms, either through direct rainfall or water spill while drinking or doing other things. When waterproof seat cushions are used for outdoor furniture, the chances of bacteria growing on them will be drastically reduced. This will also affect the health of people sitting on the furniture and the overall cleanliness of the environment.
Select a good decoration theme
The factors to put into consideration in choosing the best cushion for your outdoor furniture would not be complete if you don't select a good decoration for the cushion. It has been said earlier that outdoor furniture doesn't just serve the purpose of creating a place to sit. In addition to that, it is a place for leisure and relaxation, which makes the choice of decoration an important factor to consider. Many research has lent credence to the fact that the color and design of a particular environment, room or space affect the quality of comfort and relaxation an individual can derive from the location. These are basic decoration tips you should consider when selecting a decor theme for your outdoor furniture.
Simple decoration
An important tip for decorating your outdoor cushion is to ensure you keep it simple. You can always make use of a color wheel to determine colors that blend and those that contrast. Also, ensure that your color combination blends with other pieces of furniture in your outdoor setting and it should also blend with the environment.
Warm colors decoration
To add a touch of comfort, convenience and serenity to your outdoor cushion decoration, it's always advisable to go for warm colors. These include red, orange and yellow. These colors are highly recommended for their ability to produce feelings of happiness, energy and also help to awaken the mind when thinking or relaxing.
We have high-quality and affordable cushions that will perfectly suit your needs for as low as……. to……. Find the best cushion that suits your needs on LVTXIII