How To Clean Outdoor Seat Cushion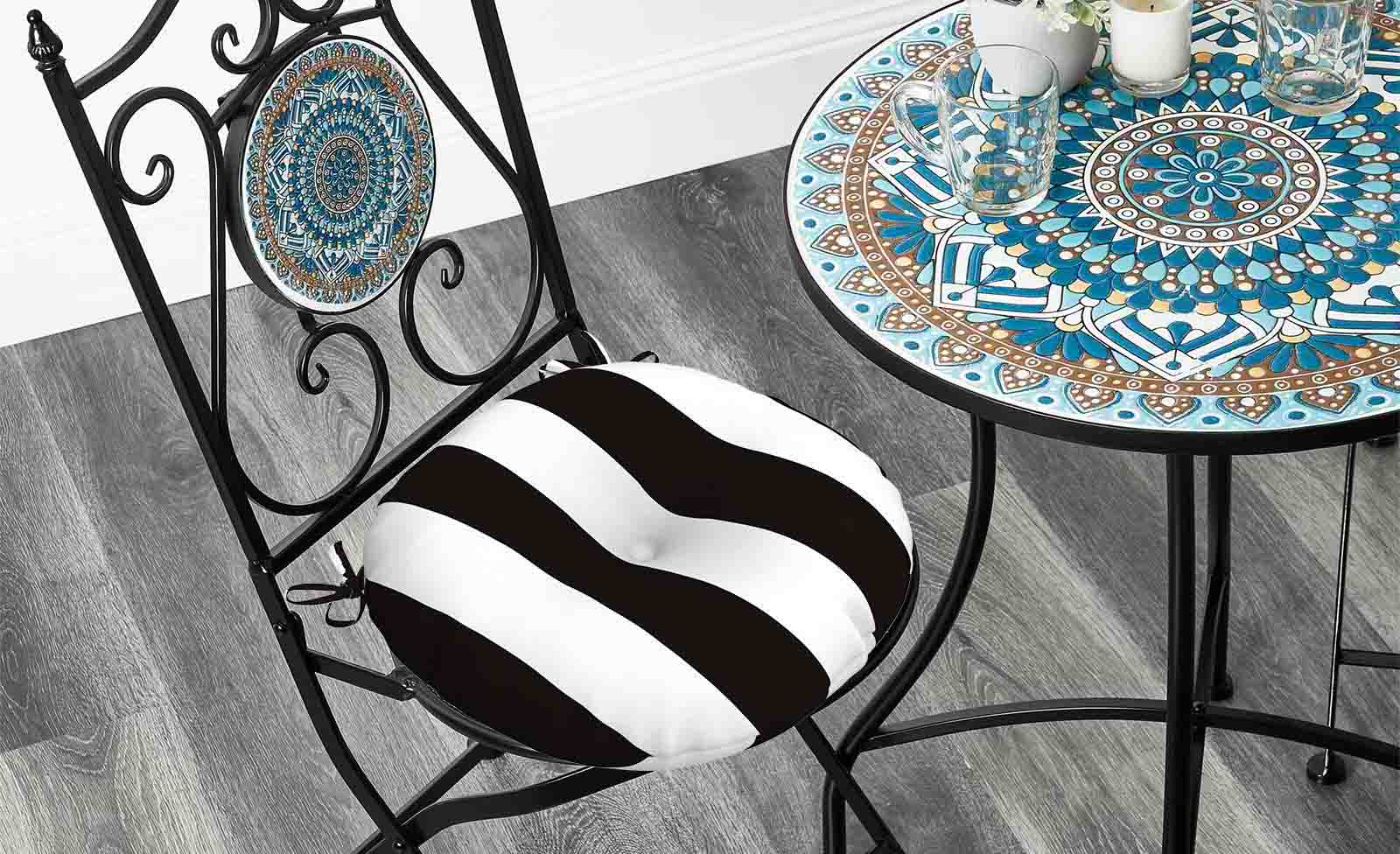 How To Clean Outdoor Seat Cushion
One should know exactly when it is time to clean the outdoor cushions. It may seem like a tedious task but really it is a matter of minutes. And if you do it right they will stay clean for a very long time. It is time to clean the outdoor seat cushions when they change colour or their colours get dim or when they start to feel hard or smell funny or different. Or when they simply don't give you the comfort or feel they used to, you know that it is time to clean.
Items required for cleaning outdoor seat cushions
First of all, you need to know that you don't have to have a lot of items on your list for cleaning outdoor seat cushions. 
All you require for cleaning outdoor seat cushions is a clean, soft cloth which should not be too large otherwise rinsing it or dipping it with the cleaning agent would be a problematic task. You may need two pieces in case you need touse wet and dry cloth both.
A cleaning brush with soft bristles, usually you already have it at home as we all have used it at one point or another for laundry. An old toothbrush can also be used if the size of your outdoor seat cushion is small.

A water bucket or any holder that can contain about 5 litres or more, so that you may not need to change the water a lot many times.

Detergent diluted in a bottle or pan, liquid soap or any mild cleaning agent. 

Also it is good to keep a hair dryer with you for drying purposes but it is only optional.

If you have a water hose nearby, it will also help you in washing the cushions after cleaning.  

Baking soda (diluted) is not always required but for stubborn and hard to come off stains.

White vinegar (diluted) to remove pesky stains like grass. 
How to clean outdoor cushions
There are many different ways of cleaning outdoor seat cushions. It depends on the weather and usage.The best way to clean outdoor seat cushions depends on what is wrong with the cushion or how dirty it is. Before starting the cleaning process it is a must to keep all the items you may need close to avoid unnecessary tours to the kitchen or laundry or in and out door. 
Dust on the cushions
If it is mere dust on the cushions you need a clean cloth to just wipe away the dust, and after that just wet the cloth, dry it as much as possible and then clean the outdoor seat cushions with the wet cloth. After that just let them dry in the sun and they will be as good as new. Make this a practice at least once a week and you will notice that your outdoor seat cushions are always neat and tidy.
Oil/beverage or ink stains
It is good to feel comfortable around outdoor seat cushions and one can feel too much at home and drop juice or otherwise permanent or non permanent ink mark on the cushions.
Once dust is wiped, move onto cleaning the oil/ juice/cola/wine or ink stains, The best way to clean outdoor seat cushions is to just pour diluted detergent made in a bottle or pan by mixing detergent and water( remember the diluted detergent should not be too flowy) on the marks and rub gently with the cleaning brush that has soft bristles. Rub gently for 2 to 3 minutes on each mark. Then wash the detergent away by pouring lukewarm water and wiping with a clean cloth. Dry the cushions with a hair dryer for 5 minutes and your cushions will be as good as new and completely unharmed and intact. If an oil stain somehow still remains, repeat the same process again by using baking soda instead of detergent. Do Not dilute the baking soda rather apply it directly on the stains and rub gently for 2 to 3 minutes.
Grass stains
Grass stains are like no other, they can be seen on your outdoor cushions much too often and removing them can really be a complicated task. Well worry not, the best way to clean outdoor seat cushions is to apply a mixture of white vinegar, detergent or dishwashing powder or liquid and water. Take 4 tablespoons of white vinegar, half cup water and 2 tablespoons of detergent (powder or liquid). Apply this mixture on the grass stains with a cleaning brush and gently rub for 3 to 4 minutes. After that, wash with water, wipe with a clean cloth and then dry with a hair dryer. Your cushions will thank you after this.
Loose threads/scrap
It is very simple to make your cushions smooth and sleek again. When you notice debris or scraps on your outdoor seat cushions, just use the cleaning brush with soft bristles to remove the extra threads and scraps away. Gently stroke the brush over the cushions on both sides. Make sure you form a pattern while using the brush. And do not apply a lot of force otherwise the cleaning process may damage the cushion fabric. This process will not take more than 5 minus for each cushion.
Best way
Best way to clean outdoor seat cushions is to see what kind of damage or deterioration has affected your outdoor seat cushions and act accordingly. As we are dealing with fabric, it is highly recommended not to rub too hard. Avoid using a cleaning agent that is too strong or you will end up destroying the fabric cover of your outdoor seat cushions instead of refreshing their condition. Always dilute any cleaning agent and then use it for cleaning outdoor seat cushions. Just remember washing them once a month or every fortnightly will take probably 15 to 20 minutes but it will give your outdoor seat cushions a new life every time you do this and you will always dig in fresh and welcoming outdoor seat cushions.
Find some amazing seat cushion covers here.